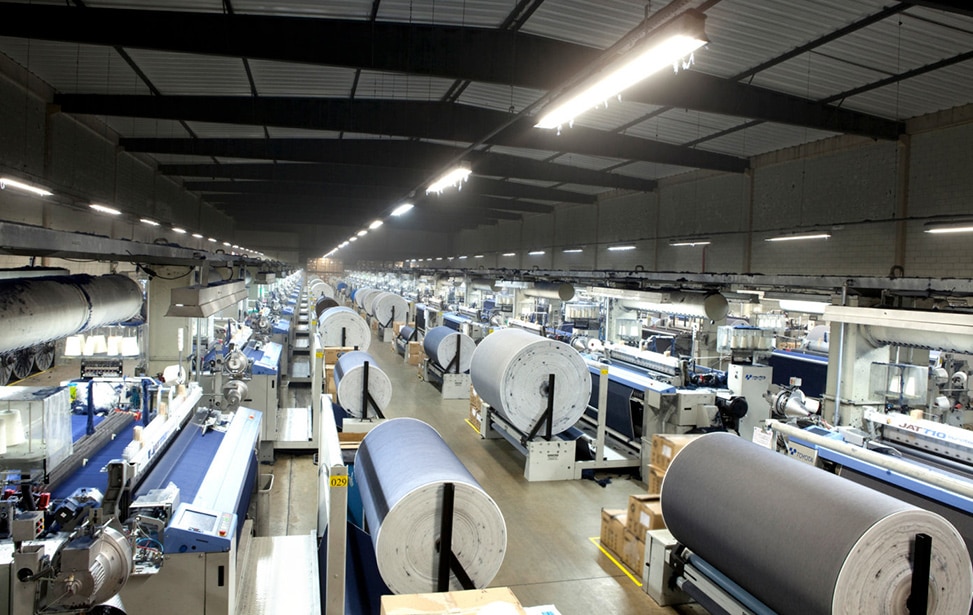 COVOLAN
Covolan Textile is a 100% national company that has been working in the textile industry for the fashion market since 1996. Since the year 2000, it has been dedicating itself to the exclusive production of Denim.
Placed among the main companies that produce Denim in Brazil, Covolan serves big players, both in the internal and in the external market. We anticipate the global macrotrends in order to provide the information that style and development sectors need to create the collections.
Our products and our ease of doing business serve the fast fashion market and the brands that produce seasonal collections.
The headquarters in Santa Bárbara D'Oeste, in the state of São Paulo, counts on large investments in technology and machinery that guarantee sustainable production and continuous process improvement, minimising waste generation and complying with applicable laws.
Covolan Textile has national and international certifications and it is the only Brazilian Denim Company that has obtained the STeP (Sustainable Textile Production) International Certificate.
MISSION | VISION | VALUES
MISSION
To develop actions and attitudes that lead to constant improvement and innovation of its products, contributing to the development and success of customers, employees, suppliers and community, as well as making a commitment to sustainability in the Denim world market.Denim.
VISION
To translate sustainability, quality, innovation, health and well-being into toxic-free Denim fabrics.
VALUES
Respect for the environment;
Respect for people;
Sustainability;
Innovation;
Focus on client;
Ethics;
Business effectiveness.
THE PETROLINA UNIT
One of the Covolan Group Companies has been involved in the production of cotton yarn since 1998. It is located at the sub-medium part of São Francisco River, in the city of Petrolina, in the hinterlands of the state of Pernambuco.
Besides the production of the Open-End yarns, one of its greatest differentiators is the production of Ring Spinning.