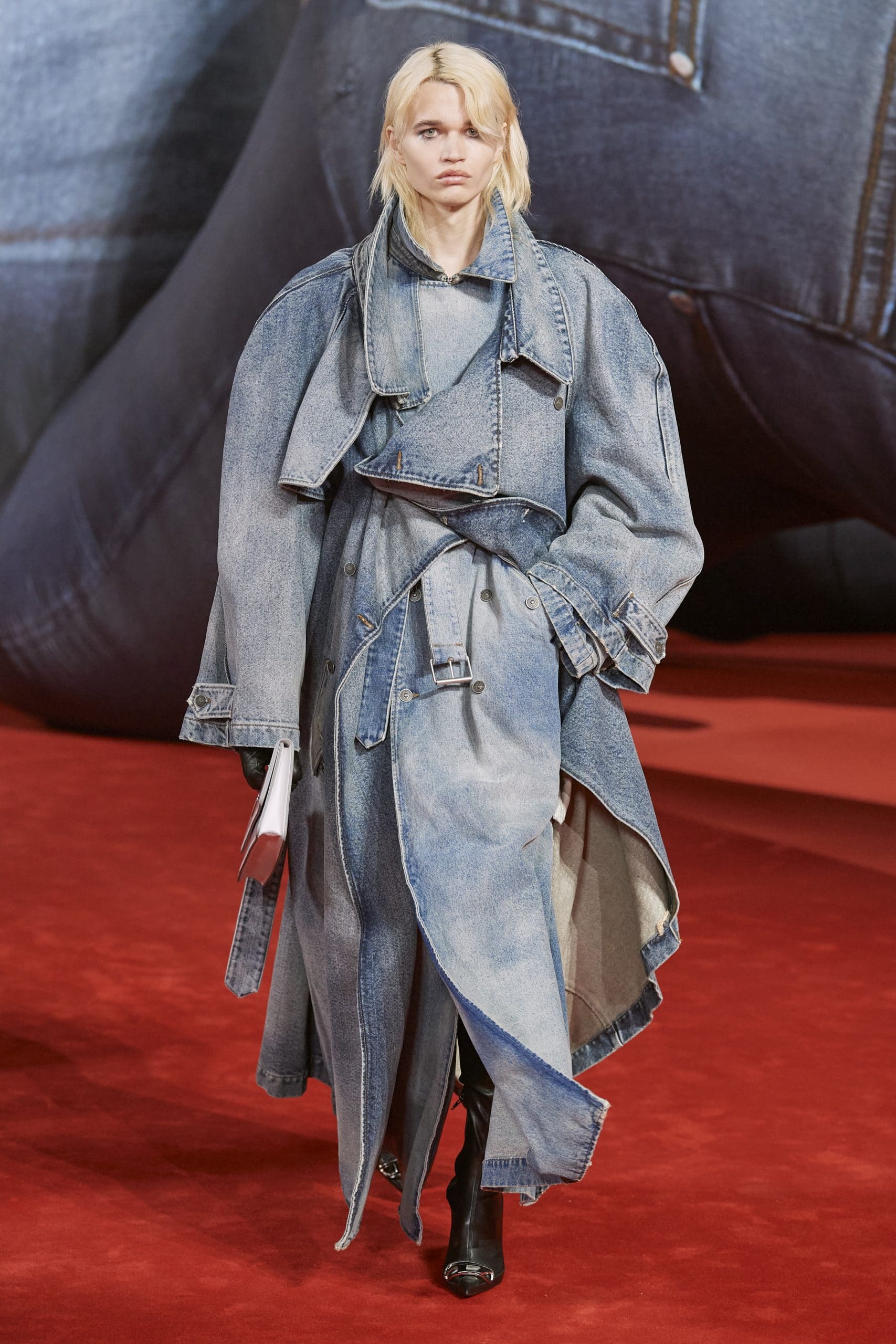 O jeans sexy e rebelde que abriu a semana de moda de Milão 2022
06/03/2022
ESG OUTLOOK | A entrevista de James Pedro Nadin para a revista Rivet / Sourcing Journal
James Pedro Nadin of Covolan Denim on Price Versus Cost by Lauren Parker
When it comes to sustainability, there is no way forward without a plan. Attend our in-person "Sustainability Summit: Road to 2030" June 1 in NYC. Learn from the industry's best and brightest, and network to create those necessary partnerships!
ESG Outlook is Sourcing Journal's discussion series with industry executives to get their take on their company's latest environmental, social and governance initiatives and their own personal efforts toward sustainability. In this Q&A, James Pedro Nadin, director of integrated management system for quality, environmental, occupation health and safety at Brazil-based Covolan Textile Industry LTDA, discusses the difference between price and cost.
Director of integrated management system for quality, environmental, occupation health and safety at Brazil-based Covolan Textile Industry LTDA.
Name: James Pedro Nadin
Title: Director of integrated management system for quality, environmental, occupation health and safety at Brazil-based Covolan Textile Industry LTDA; CEO and founder, Sirius Consulting
Company: Covolan Textile Industry / Covolan Denim
What do you consider to be your company's best ESG-related achievement over the last 5 years?
In 2019, we started operation on the most modern, structured and technological Wastewater Treatment Plant (WWTP) of all textile companies in Latin America, using the MBR (Membrane Bioreactor). These membranes, submerged in biological reactors, guarantee an ultra-filtration system of our effluents, and the treated waters return to the rivers even better than when captured for our use. While an environmental initiative, this investment also generates jobs, income and a better quality of life for our community.
What is your personal philosophy on shopping and caring for your clothes?
I consistently defend the concept that price is different from cost, which demands that quality and sustainability dimensions be defined. I have been unable to value a piece of clothing on price alone. Therefore, before buying, I try to know its origin throughout the chain that produced it, from the raw material used to who made it and which company is willing to trade it, and I only acquire clothes from socially and environmentally responsible companies.
How much do you look into a brand's social or environmental practices before shopping?
In our workings with the fashion chain, we know national and international companies that employ other non-responsible environmental practices, dumping their effluents and waste into rivers or practicing greenwashing. In addition to not buying, I disclose this crime to the market, so that other consumers or clients are informed and can compose their purchase decisions. Moreover, if I figure out a piece was manufactured with quality materials from certified companies, I will be assured that its durability will be greater, and I will be buying from companies that establish fair working relationships—between suppliers, customers and workers.
Anything new you are doing to boost sustainability beyond the fashion industry?
Responsibility for sustainability can't be restricted to companies or institutions, it must be present in our thoughts and actions. When we internalize sustainable precepts, we begin to carry them out naturally, without realizing such practices, recycling and sharing everything possible, and practicing circularity to the fullest.
At home, I get an enormous kick from segregating recyclable items and assigning them to our city's recycling cooperatives, which employ low-income people and offers educational training. Thus, my family and I develop an environmental, social and economic activity for our local community to advance an environmental, social and economic pillar. Our favorite is the reuse of water from washing machines, which we use to wash the sidewalks, catwalks and backyards. I still have an investment proposal for the installation of a photovoltaic energy generation system, reducing the electric energy consumed in my residence.
What the biggest misconception consumers have about sustainability in fashion?
There's a misconception that fashion sustainability is restricted to one part of the supply chain. Sustainability is made with sustainable suppliers, manufacturers and customers. It's comprehensive and requires integration into all purchasing, production and sales processes, but in the fashion industry this is often more speech than practice. Sustainability must be made with actual practices, not just intentions. We found that companies that look for Covolan—today the most certified textile manufacturer of denim and with sustainable actions among all other companies on the American continent—that there is no appreciation for the production chain that requires these practices. Their only valuation criterion is product price. If we want to educate the consumer market, we need to educate the producer.
What was your company's biggest takeaway from the Covid crisis?
Covid has proven the need for sustainable practices in all environments, whether in companies, homes or communities. The concern for human health boosted the value of working with socially and environmentally responsible products and companies. As an example, we prefer to pay a premium to restaurants that provide us with cleanliness, hygiene and safety during our meals. This same analysis has repercussions for our supply companies and partners who share this consciousness and perception, generating more value for our manufacturing processes and consequently, for our products that are certified and safe for those who consume them.
What is your company's latest sustainability-related initiative?
All of us are focused entirely on looking for new practices and improving what we have previously achieved in terms of sustainability. We continue to renew the STeP by OEKO-TEX certification, for which we are the only textile manufacturer of denim in the entire American continent to conquer it. We are also the only contributor to the ZDHC program, with the main international certifications of quality, environment, health and safety at work. Further, this year, Covolan focused entirely on improving energy efficiency.
What do you consider to be the apparel industry's biggest missed opportunity related to securing meaningful change?
The biggest missed opportunity is related to unrealized partnerships. A competent company needs competent suppliers, manufacturers and customers, as does a sustainable company. The mistake is to think that this will increase the prices of the products. Considering that all "actors" work synergistically and together, the production cost in the chain will be reduced. It is true that the partnership theme is old, but the evolution of these strategic alliances among customers and suppliers is not a track record of reality.